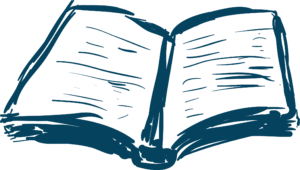 Our second image represents documentation, but documentation also has a prerequisite of communication.
Getting Started
In order for MSC teams to document the goals of a project or service, we must first communicate with our customer. We have to actually understand the Idea, Problem, or Requirement that has brought us together. This understanding has to be sufficient for us to commit to writing what our customer is trying to accomplish.
But documentation goes even further. In the process of understanding the customer goals, MSC will also blend our experience and insights into the discussion and analysis, in order to be certain that the very best solution is identified. The best solution may not always be maximized in one area or another, but should be optimized according to the goals of the customer, at the current stage of a given project.
For example, customer priorities have to be identified. What is most important?
Fast turn around
Creative solutions
Long-term value
Scalable systems
Proof of Concept
And among those important things, what is most valuable.
Have you ever seen the old gas station sign?
Price, Quality, Service
Pick any two.
 And again, which things are most important for a particular project?
Speed
Quality
Security
Portability
Scalability
Sustainability
Supportability
Documentation
Through the process of communication and analysis, we help our customers determine where their development capital is most effectively deployed.
Wrapping Up
Documentation is also important during and at the end of a project. After a baseline, documentation can be its own separate and billable aspect of a project, depending on the value a customer places on more or less thorough documentation.
Summary
Documentation about both what we are preparing to do, and what we have done, is exceptionally important. The documentation exercise is more cost effective, produces more value, and helps hold both parties accountable to a higher standard.
Problems are real. Solutions can be too.
After Documentation it is time to apply Resources.